P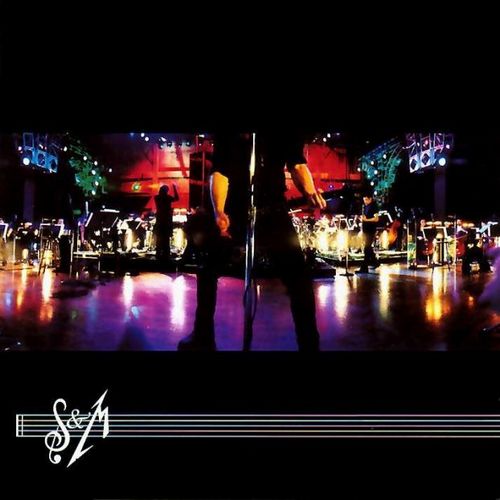 ut a piece of paper on a table, draw a circle on it, and label the circle "Metal Bands that sound good with an orchestra." Inside the circle write Manowar, Deep Purple, and others.
Metallica would go outside the circle, on a different piece of paper, and on a different table.
Metallica songs categorically do not sound good with an orchestra. Either they're thrash metal (pre 1991), a raw and minimalistic cousin of hardcore punk that is not noticeably improved by horn sections, or modern rock (post 1991) that, with a few exceptions, shouldn't be performed live at all in any format.
You can hear the problems when the band farts their way through "Master of Puppets". The orchestra and Metallica sound disconnected, like two jigsaw pieces with edges that don't fit. Part of it is James' dull Nickelback-sounding rhythm tone, but mostly it's the song. "Master" has quite busy riffs, and the added symphonic swirls and vamps send it over the top. The famous clean section in the middle sounds like a garbled out of tune mess. There's too much stuff here, all of it fighting for space.
Metallica has a decent stable of long progressive-sounding songs, and tracks like "The Thing That Should Not Be" and "Call of Ktulu" fare a little better. They also play a bunch of Load and Re-Load songs. They sound pretty bad, which is no surprise. Most of these songs were rubbish in their original incarnations. There are two new songs, cut from the Load template, with "Minus Human" being the more interesting of the two. The symphonic elements still clash. One Load song sounds better recorded like this, though. On disc, "Hero of the Day" was the worst Metallica song recorded up to that point. Here, it just sounds ridiculous and a bit funny.
The performance…underperforms. James' voice is overly clean sounding, and he can't bark or shout worth shit. Lars Ulrich is a perennial weak link in the band, although at this point he wasn't yet setting records for the worst drum sounds ever recorded. Kirk continues laying down his trademark pentatonic shredding, but I wish he would leave the wah pedal alone. These symphonic songs would sound better with a less "expressive" approach to lead playing. If Metallica had recorded S&M in 1986 the effect would have been one of over-the-top excessiveness. But now, they sound tired. Not the kind of tiredness you fix with a nap. The kind of tiredness you fix with retirement. Why is this band still around? Almost everything they've recorded after 1991 is worthless.
S&M sounds like a Metallica cover band composed of balding 40 year old landscapers, playing a mixture of awesome classics and crappy modern hipster rock, with the venue accidentally double-booked with an orchestra for some reason.
$i;?>
No Comments »
Comments are moderated and may take up to 24 hours to appear.
No comments yet.
Leave a comment